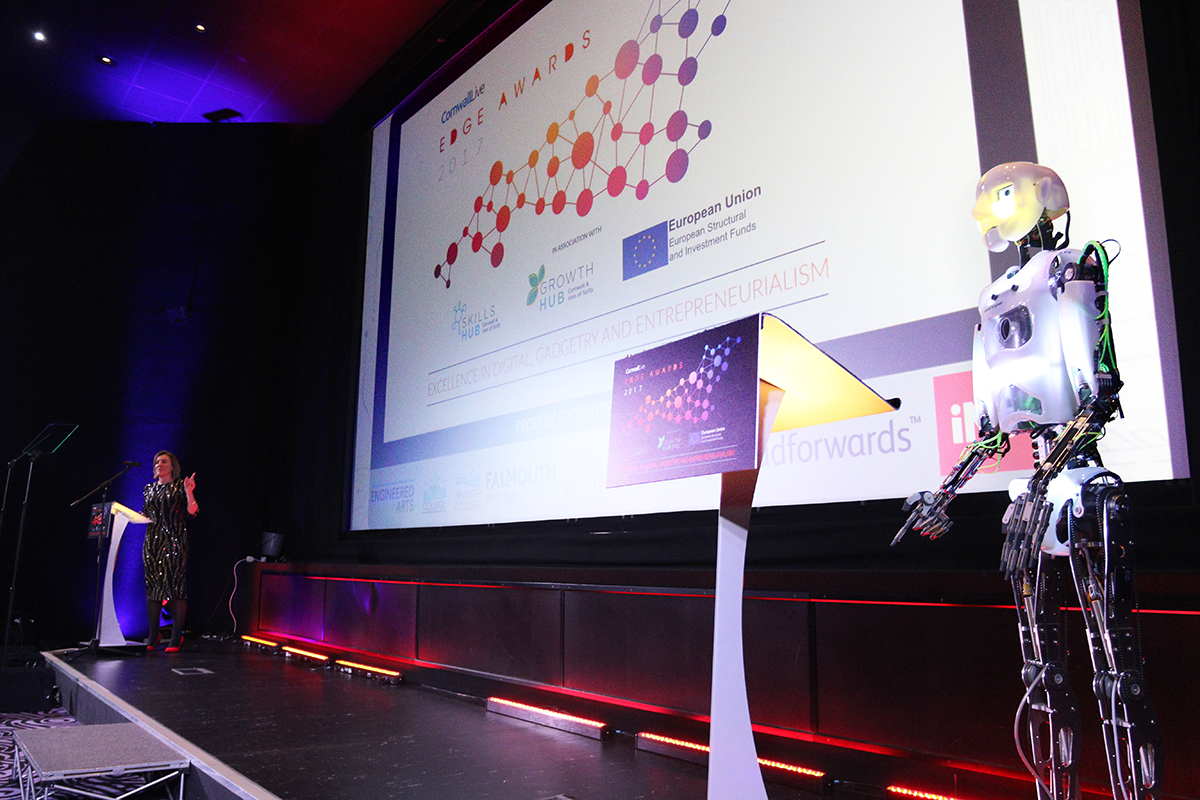 Excellence in Digital, Gadgetry and Entrepreneurialism
We welcome you to the Cornwall Live EDGE Awards for Excellence in Digital, Gadgetry and Entrepreneurialism, celebrating digital Cornwall.
The EDGE Awards were set up in 2017 to celebrate Cornwall's place as one of the fastest-growth areas for digital and tech businesses in the country. This year, we want to take the Awards to the Next Frontier, highlighting digital innovation across a number of sectors where Cornwall is leading the way.
We want to champion the work being done to put Cornwall on the map in space tech, smart energy, social entrepreneurialism, tourism, food and drink, marine, healthcare and fintech, while also highlighting the very best in software development and digital media.
It starts with the schools and colleges and the work being done to inspire kids, through to the start-ups and small businesses and all the way up to the biggest and best established businesses in Cornwall who have chosen to make Cornwall their home.
The EDGE Awards are not just about the ceremony itself, but also about telling the inspirational stories of businesses and individuals in the months leading up to the Awards, through our own digital platform, Cornwall Live, and to our audience of more than two million people a month.
We hope you and your company will join us in making the EDGE Awards the biggest and best celebration of Cornwall's digital success for 2019 and into the future.
The Event
Launch Date
Mon 13 May
Entry Deadline
Sun 15 Sep
Event Date
Thu 14 Nov
Categories
Categories announced shortly
Categories announced shortly
Categories announced shortly
Categories announced shortly
Categories announced shortly
Categories announced shortly
Categories announced shortly
Categories announced shortly
Categories announced shortly
Categories announced shortly
Categories announced shortly
THE EDGE AWARD FOR EXCELLENCE
Coming soon