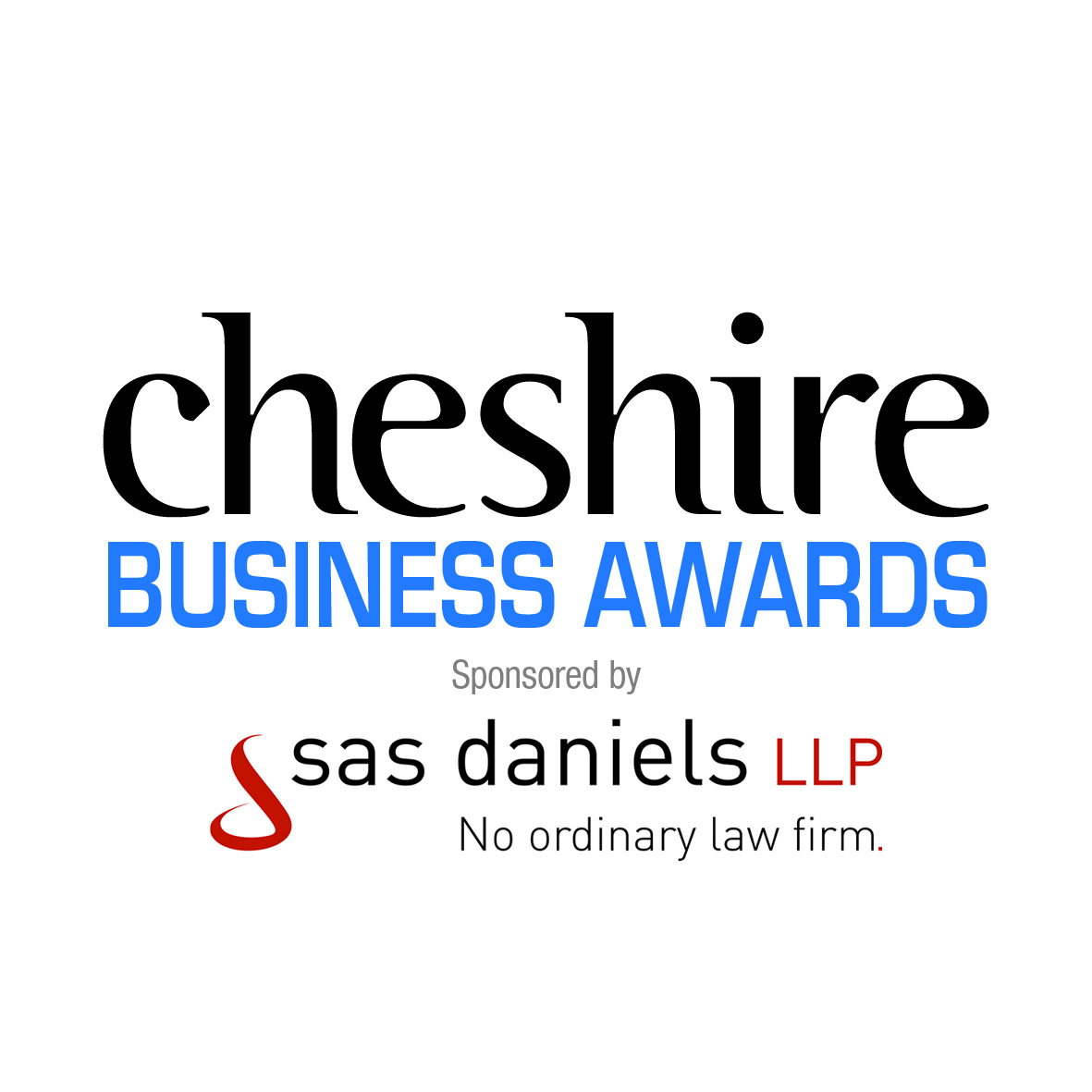 Hosted By




Venue
Chester Cathedral
Chester Cathedral Office 9 Abbey Square Chester Cheshire CH1 2HU
Buy Tickets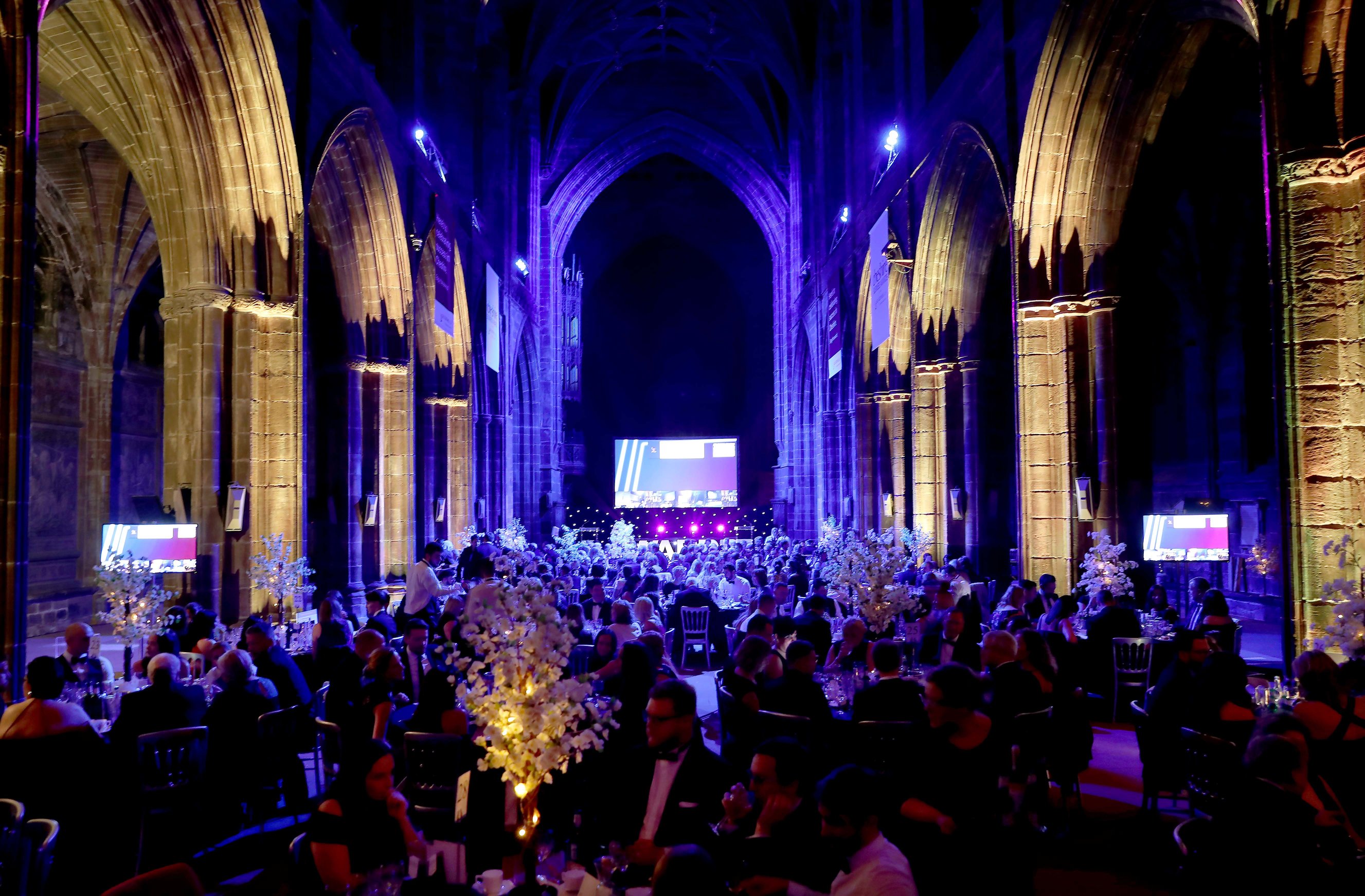 Cheshire Business Awards
The market leading Cheshire Chronicle Series, Crewe Chronicle and Runcorn Weekly News are very proud to lead this event with the magnificent support of our executive sponsors SAS Daniels LLP.
Our awards are open to any firm, big or small, that operates in the region. If you think your company, or another business you know well, deserves the recognition that these awards bring, please complete the entry form. It will, as ever, be a celebration of excellence, as we salute the companies and business leaders and teams who have demonstrated the foresight to drive their business – and the region – forward.
Over the past years it has been fantastic to see so many Cheshire businesses rising to the challenges presented, showing not only how talented they are but also their endless determination, entrepreneurial spirit, enterprise, innovation and creativity to make it happen. We look forward to hearing about your success stories this year.
Our awards ceremony will be held in the beautiful surroundings of Chester Cathedral on Friday October 11, a date to mark in your diary for what promises to be a memorable evening and a true highlight in the region's business calendar.
We look forward to receiving your entry, and hope very much to see you at the awards ceremony in October.
Alastair Machray,
Editor-in-chief,
Reach plc North West & North Wales
The Event
Launch
Mon 3 Jun
Awards Ceremony
Fri 11 Oct
Event Date:
Friday 11th October 2019
Venue:
Chester Cathedral
Dress code:
Black Tie and evening dress
As this is an historic venue it can be chilly at the start of the evening therefore ladies may want to bring a shawl.
Host:
Lucy Meacock
Arrival:
6.45pm
Awards conclude
12am
Event Format:
Guests will be greeted with a welcome drink before being seated for dinner. The awards hosted by Lucy Meacock will commence after dinner and will announce the winners in each of the categories.
Our Sponsors

Headline Sponsor
SAS Daniels
SAS Daniels LLP is supporting the Cheshire Business Awards for the eighth consecutive year. The leading Cheshire based law firm operates out of four locations throughout Cheshire. They are committed to regional development and truly understand the local economy and the key challenges that face our regional businesses.
SAS Daniels has one of the largest specialist Corporate law teams in the region, headed up by the firm's Managing Partner Jeremy Orrell. The team, made up of driven and high achieving individuals providing integrated and effective solutions, and works with various regional organisations. The firm believes the key to success is to always go the extra mile and to really understand what a business client needs, and how value can be added by the delivery of high quality, strategic business solutions. As a result, they have seen first hand how Cheshire continues to enjoy economic growth and provide fantastic opportunities.
Cheshire continues to develop innovative approaches to economic growth and enjoys a wide range of expertise and assets across many sectors. The key to the region's continued prosperity is to ensure we collectively harness strategic knowledge to ensure businesses maximise economic growth, which in turn will satisfy the individual ambitions of the many entrepreneurs to which Cheshire is home to.
The awards will once again bring together exceptional business talent and will celebrate our thriving regional business community. The SAS Daniels team is looking forward to playing a key part in that once again.
Visit Sponsor
Category Sponsors
Sponsor Now
Categories
Business of the Year (up to 10 employees)
Business of the Year (11 to 50 employees)
Business of the Year (over 50 employees)
Let's Talk Apprenticeships Award
Corporate Social Responsibility Award
Innovation and Enterprise Award
Young Business Person of the Year
Business Person of the Year
Coming soon
Contact Us