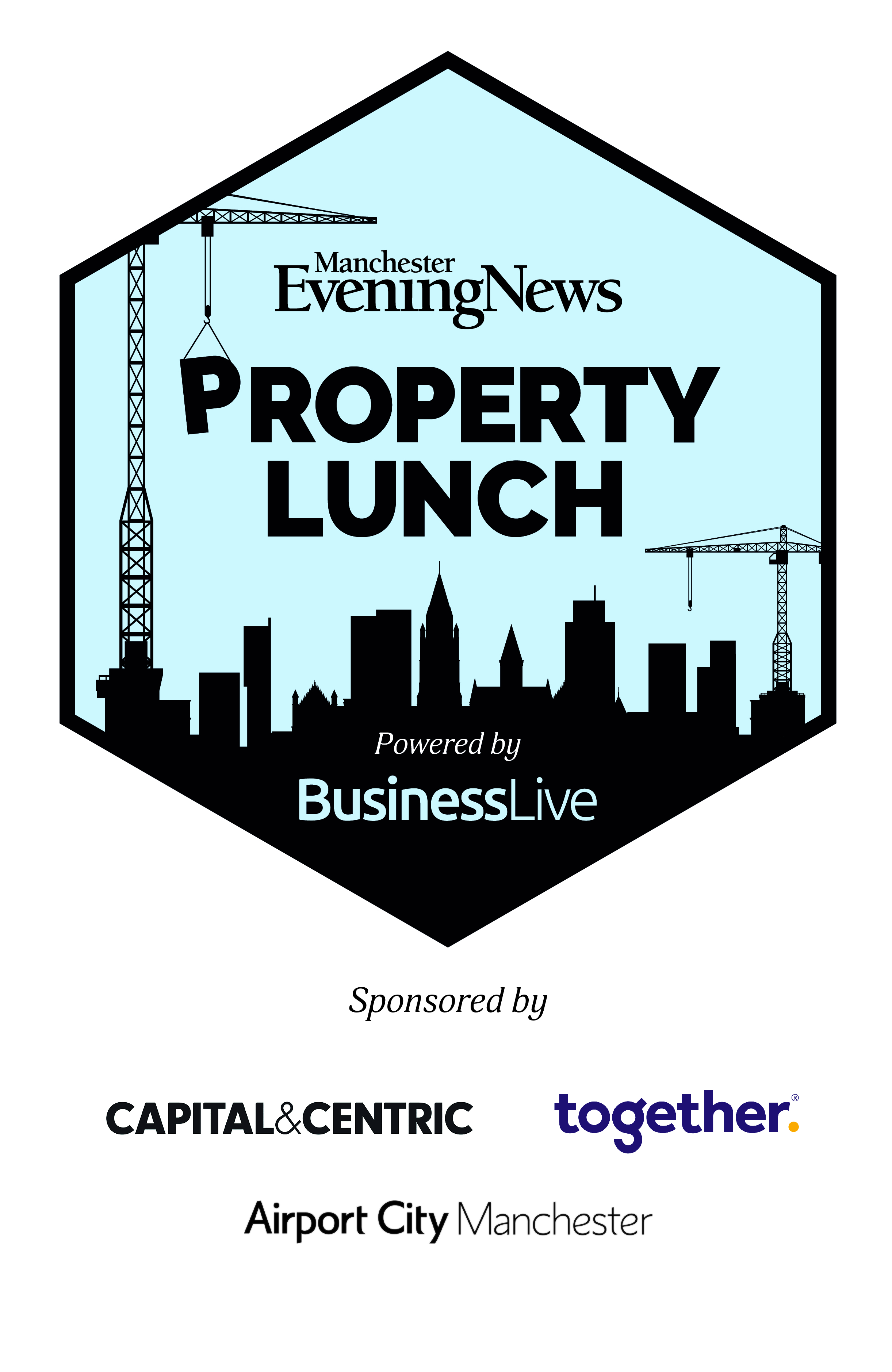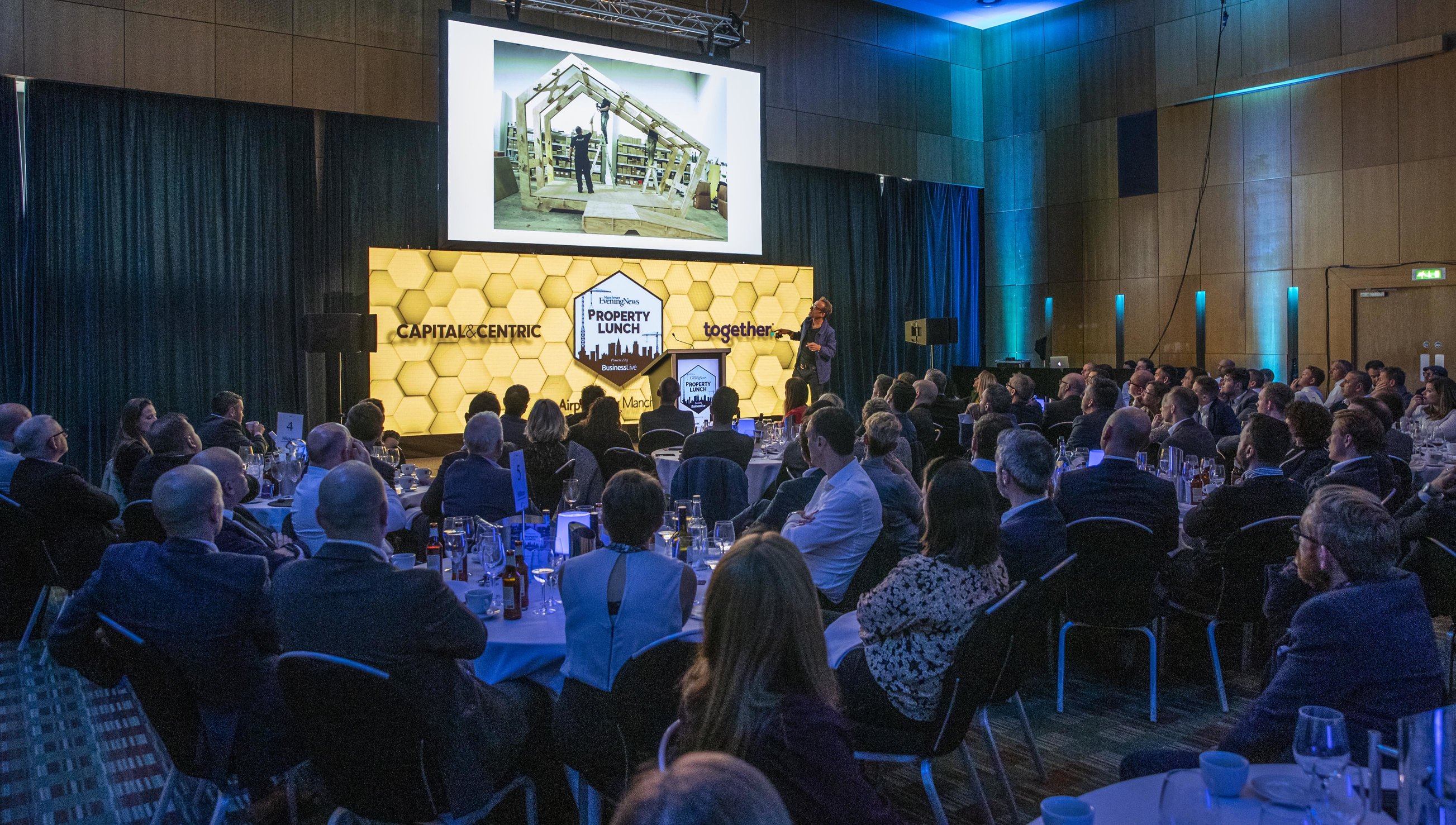 Manchester Evening News Property Lunch
The 6th annual Manchester Evening News Property Lunch took place on Wednesday 16th October 2019 at the Hilton, Deansgate.
The event returns next year, 2020 date and venue will be revealed in the New Year!
The M.E.N Property Lunch brings together leading figures from the commercial property sector to discuss the key issues and developments in our region.
Previous guest speakers have included Piers Taylor, Wayne Hemingway, Sir Howard Bernstein, Nick Leslau, Lynda Shillaw and Ian Simpson.
If you are interested in attending the next M.E.N Property Lunch please email claire.marshall@reachplc.com to register your interest
We hope to see you at the next event!
The Event
Photographs form the 2019 event can be viewed here
——————————————————————————————————————————————————————–
Thanks to Piers Taylor for joining us as our guest speaker in 2019.
Piers Taylor is a renowned award winning architect, broadcaster and academic.
His major BBC Two series, which he co-presents with Caroline Quentin 'The World's Most Extraordinary Homes' aired for its second series in 2018.
Piers has also co-presented three series of 'The House that £100k Built' on BBC Two which demonstrates to self-builders how to do more, with less. The opening episode drew close to 3 million viewers – a first for an architectural TV series. Piers also presents the hit spin-off series', Tricks of the Trade and The Final Fix also on BBC Two.
Piers has also presented Britain's Most Spectacular Backyard Builds for BBC Two. He was also crowned the winner of Celebrity Mastermind in December 2016, his specialist subject being Bob Dylan.
Piers has been called 'One of the brightest architects in the profession' and has designed a number of seminal buildings, including the RIBA Award Winning 'Room 13' and the house 'Moonshine' which won the AJ Small Project Award.
His built work has been published extensively and internationally, and typically pushes boundaries in terms of cost, technique and process. He is known for his resourceful 'thinking outside of the box' and his challenging of mainstream convention in architecture and in education.
He has founded two architectural practices – Mitchell Taylor Workshop and Invisible Studio. He is a former Design Fellow at the University of Cambridge, and a Studio Master at London's Architectural Association. He has also founded a number of educational programs including the annual Studio in the Woods.
Invisible Studio's Wolfson Tree Management Centre for Westonbirt Arboretum recently won 3 RIBA Awards, 2017 RIBA Award, the RIBA Sustainability Award and the RIBA client of the year Award.
Piers has also been awarded the anniversary scholarship by the University of Reading to complete his PhD titled 'Contingent Negotiation' which explores the consequences of using making to explore alternative design processes.
He is widely engaged in a number of topical architectural issues, and contributes regularly to many architectural journals including the Architects' Journal. He has also written for Blueprint, Building Design and the Architectural Review.
Piers is married with four children and lives in a self built house in a woodland near Bath.
www.invisiblestudio.org
Our Sponsors
Category Sponsors





Sponsor Now
Contact Us