Hosted By



Venue
The Centaur
Cheltenham Racecourse, Evesham Rd, Cheltenham, GL50 4SH
Buy Tickets
Enter Now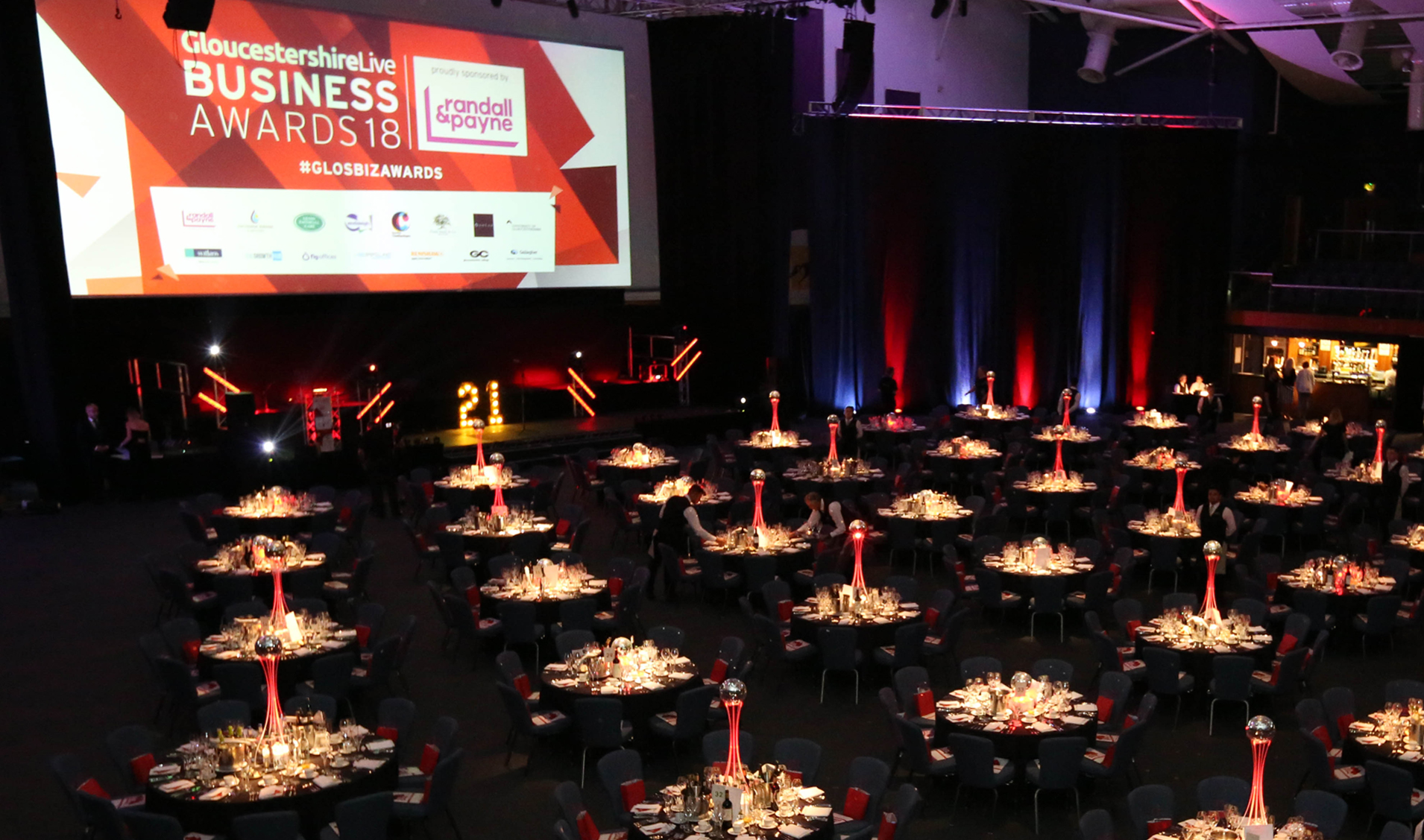 GloucestershireLive Business Awards
The GloucestershireLive Business Awards have established themselves as one of the most prestigious events in the local calendar since they were first held 23 years ago. These awards are the ones to win – any company within Gloucestershire, whether public, private or third sector can enter, regardless of size or industry. The awards have a range of categories suited for any successful organisation to tell their story; from large private and public companies through to thriving entrepreneurial businesses, promising start-ups and established SMEs.

It is the must-attend event and the ideal opportunity for the business community in Gloucestershire to get together in a relaxed and jovial atmosphere to celebrate the area's best and most innovative companies.

OUR CHARITY PARTNER
HOLLIE GAZZARD TRUST
We are delighted to working with the Hollie Gazzard Trust as our official charity partner for the GloucestershireLive Business Awards 2020. You will be able to learn more about the trust throughout the campaign as well as donate.
'The Hollie Gazzard Trust is delighted to be the chosen charity partner for the Gloucestershire Business Awards 2020. With our roots firmly placed in the county we are proud to be associated with all the greats businesses that make it a fantastic place to live and work. We work with many organisations around the UK to safeguard their employees from domestic abuse and stalking. So, we are thrilled to be able to showcase what we do to Gloucestershire's finest and hopefully create some new working partnerships along the way.''
Nick Gazzard BSc Hons, Dip CII, MInstLM, Founder,Hollie Gazzard Trust
The Trust was created following the murder of 20-year-old Hollie Gazzard in 2014 by an ex-partner. The Trust helps to reduce domestic violence and stalking through creating and delivering programmes to businesses and promoting healthy relationships to schools and colleges. In addition, it provides funding to support talented and creative young hairdressers and beauticians. The Trust also campaigns to reduce anti-social behaviour and knife crime delivering workshops for young people. The ultimate aim of the Trust is to raise awareness, educate and help prevent other going through what Hollie went through.
2019 winners
Business of the Year
EESI Group Services
Small Business of the Year
Haremi Ltd
Family Business of the Year
Leeways Packaging Services
New Business of the Year
The Coconut Tree Limited
Young Business Person of the Year
George Tatham-Losh, Move Sales and Lettings
Business Innovation
Protrack Solutions Limited
Marketing Campaign of the Year
First Base Employment Ltd
Best Place to Work
Sanctus Ltd
Growth Business of the Year
Geometric Manufacturing Ltd
Corporate Social Responsibility Award
Furniture Recycling Project
Best Employee
Remi Ashton, Ocere Ltd
Lifetime Achievement Award
Mike Warner
The Event
Launch
Thu 19 Mar
Entry Deadline
Thu 2 Jul
Awards Ceremony
Thu 8 Oct
The 23rd annual GloucestershireLive Business Awards return to The Centaur at Cheltenham Racecourse on Thursday 8th October 2020 for a glittering night of networking with the Gloucestershire business community, awards ceremony hosted by Louise Minchin and delicious three course dinner followed by entertainment.
Your Host
Louise Minchin
Louise Minchin is a well-known and respected broadcaster and journalist who presents a well-known most watched breakfast programme as well as Triathlon coverage.
Outside of news broadcasting, Louise competed in Series 11 of Celebrity MasterChef, and was runner up in the final.
Her passion is endurance sport. Having given up competitive sport as a teenager, after a cycling challenge she was inspired to attempt her first triathlon in 2013 and went on to qualify for the GB Team age-group team to race in Chicago in 2015.
Since then she has raced in five World and European Championships and has gone on to compete in extreme triathlons including one of the toughest triathlons in the world, Norseman in 2019.
Our Sponsors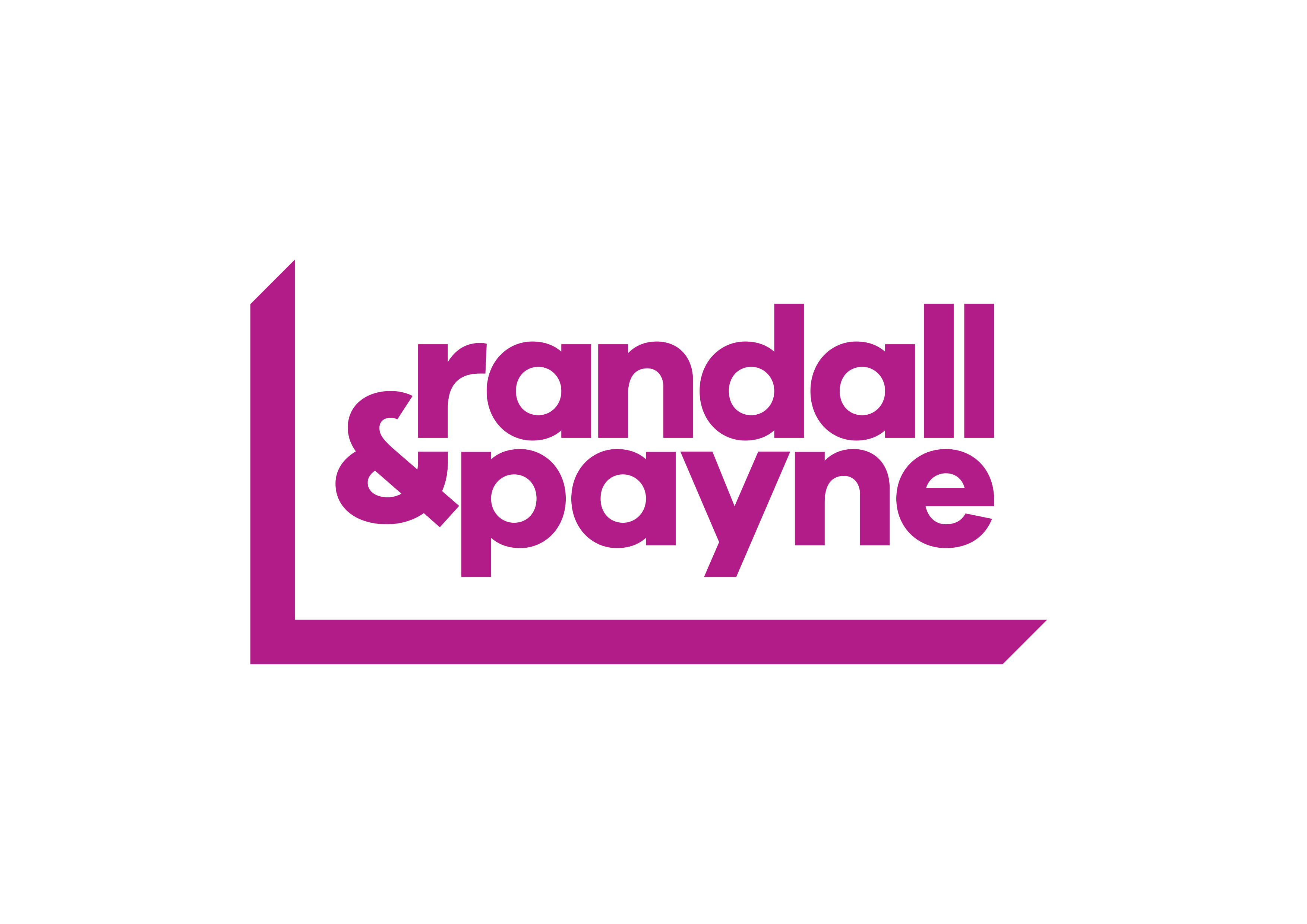 Headline Sponsor
Randall & Payne
We are a leading independent firm of chartered accountants, business advisers and tax specialists working with clients across Gloucestershire, throughout the UK and internationally.
Randall & Payne was first formed in Stroud by John Randall and George Payne in 1879. For over 140 years, we've been providing expert business advice and practical accounting solutions to help our clients realise their potential.
We can keep your tax compliant, plan your tax effectively, handle your day-to-day accounts and obligations, and give you the business advice you need to achieve your goals – whether you're a well-established company, an ambitious SME looking to get to the next level, or an up-and-coming entrepreneur with the world at your feet. When you're ready for the next step, our corporate finance services can help you grow your business or sell it to the right people for the best price.
Our six partners and their expert teams specialise in different fields and no matter what you need help with, you can be certain that we offer commercially minded solutions to help your business reach new heights. We make your success, our priority.
We are extremely proud to be headline sponsor of the GloucestershireLive Business Awards for an ninth year in a row. We recognise the importance of celebrating the contribution that so many great businesses make to our county. It is always inspiring to read the entries from such a varied range of businesses, from start up to long established, the more traditional to hi-tech, and everything in between.
Our offices are located just on the outskirts of Cheltenham, and are easily accessible from the town centre and M5. Join us for a seminar, networking event or an informal chat about how we can help – the coffee machine is always on!
Visit Sponsor
Category Sponsors & Event Partners

Sponsor Now
Categories
AWARD CATEGORIES:
GloucestershireLive Business of the Year
GloucestershireLive Small Business of the Year
GloucestershireLive Family Business of the Year Award
GloucestershireLive New Business of the Year Award
GloucestershireLive Young Business Person of the Year
GloucestershireLive Business Innovation
GloucestershireLive Marketing Campaign of the Year
GloucestershireLive Best Place to Work Award
GloucestershireLive Growth Business of the Year
GloucestershireLive Corporate Social Responsibility Award
GloucestershireLive Best Employee
GloucestershireLive Lifetime Achievement Award
Enter Now
Contact Us