Welcome back, live events!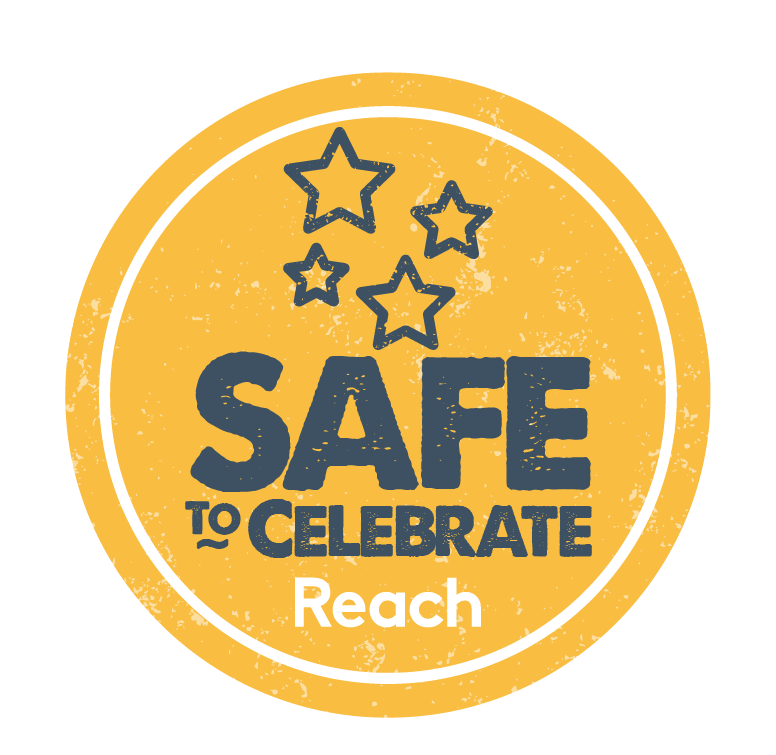 Live events are back and more fabulous than ever
Remember the days when you'd walk into an event and be warmly greeted in a bustling reception area? You'd be met with familiar faces, introduced to new connections and toast success with a glass of fizz.
Get ready to celebrate once again, as our fantastic live events return!
We're incredibly excited to be back working within the hospitality industry to bring you exciting, exhilarating and inspiring live event experiences.
One of our highest priorities is to provide a comfortable, safe and secure environment by implementing measures to reassure you that it is truly 'safe to celebrate'.
Your event experience may be a little different to previous affairs, but you can be assured that we've covered all bases when it comes to your safety, ensuring precautionary measures are in place.
Over the past few months, we have been working very closely with our venues to make sure that each is adhering to Covid-19 health and safety protocols outlined by the Government.
After booking a ticket to one of our events, you will be supplied with specific Covid Safety Guidelines from the venue that you will be visiting.
To help facilitate contact tracing, you are kindly requested to download and register with the NHS Covid-19 app or Protect Scotland app, prior to your arrival. If you do not have the NHS app, QR codes will be displayed on each table to scan.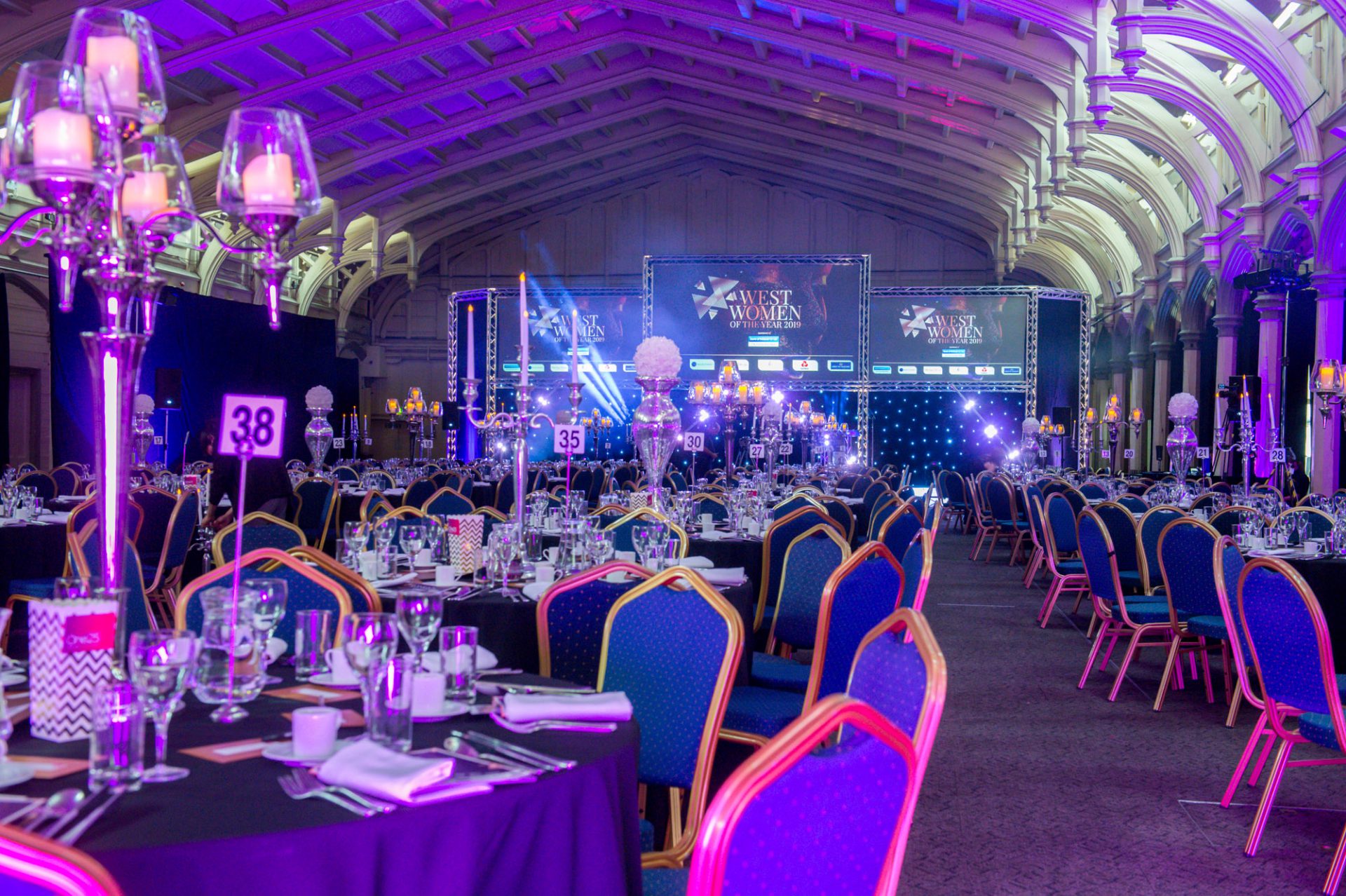 Please follow Government advice and do not attend the event if you feel unwell or are experiencing Covid symptoms. If you feel unwell whilst at the event, please contact NHS 111 immediately for assessment and advice.
If you require any assistance, please inform a member of our events team of the situation and relay any advice given to you by the NHS 111 advice line.
Although, no longer law, we would advise that all guests still wear face coverings in all areas of the venue, unless seated at a table to eat and drink. If you do not have a mask and need one, please ask a member of the events team.
Some of the venues that we are working with will be operating cash-free, contactless or card payment services only. This will be confirmed in advance, though we would advise that you use card payments only.
If you are invited onto the stage, we will be operating a 'no handshaking' policy. If you do use one of the lecterns, these will be wiped down thoroughly after each use.
We also encourage regular usage of the hand sanitisers located around the venue.
Your questions answered. FAQ's
Our events team is on hand to answer all of your queries, but to help we've tried to answer some of your questions here. If you want to ask anything additional please use the Contact Us form and we will respond as quickly as possible.
What safety measures are you taking to ensure the health of attendees?
We request that all guests take a lateral flow tests before arrival and should a positive result show, we ask you to stay at home.
The events team will only be in attendance following a negative lateral flow test.
Each venue where the event is taking place will be adhering to their own safety measures. Please contact a member of the events team who will provide you with the necessary information.
Will guests be required to produce EVIDENCE THAT THEY HAVE HAD TWO VACCINATIONS?
At present there is no requirement for you to produce such evidence, however this may change inline with Government guidelines surrounding large scale events. Should this change, the events team will be in contact with you to advise on this.
Do I have to wear a face covering?
In England and Wales, it is not mandatory to wear a face covering but for your own protection and the safety of others, we welome guests to wear a mask in the venue with the exception of when your seated at your table.
For those attending one of our events in Scotland, inline with government guidelines it is mandatory to wear a face covering whilst inside one of our hospitality venues.
If I forget my face covering will you provide one? Will they be provided free of charge?
Yes, we will provide face coverings to guests who do not have their own at no charge.
Will I be able to visit the bar to order a drink?
Where possible we will be operating a table service. If the bar is open, you will be notified prior to your arrival.
What should I do if I test positive immediately after the event?
how many guests will be seated at each table?
As social distancing rules no longer apply, at the majority of our events*, guests will be seated on tables of ten, however if you are uncomfortable sitting within such close proximity, please advise the events team who will ensure you're seated on a table of 5/6.
If you are invited to an event which is in a theatre style format, please be assured that you will be seated in a bubble with your party socially distanced from other guests.
*Guests attending the Scottish Health Awards on 4th November will all be seated on tables of 5/6.
IF I BOOK TWO TICKETS TO AN EVENT, WILL I BE EXPECTED TO SHARE A TABLE?
Yes, you will be seated with other guests, however you will be seated on a table with just people, there will be a distance between you/your guest and the other invitees.
if i'm unable to attend the event, am i entitled to a refund?
Unfortunately, we will not be issuing refunds on ticket sales.
what measures are you taking to ensure the safe service of food at the event?
We are working with our venues to ensure that they have COVID-19 risk mitigations and protocols in place for the handline and serving of food at the event.
So, join us to celebrate your success safely and comfortably. It's been a long time coming – we're looking forward to seeing you!
Useful Information
https://www.gov.uk/coronavirus
https://www.nhs.uk/conditions/coronavirus-covid-19/
https://www.who.int/emergencies/diseases/novel-coronavirus-2019/advice-for-public